Expand Globally, Ship Locally
Faster and Cheaper Shipping for Your International Customers
A New Way To Sell to Global Customers
Selling to foreign customers is hard: sending an overseas package is expensive and takes too long; 3rd-party fullfillment is costly and complex with various restrictions; good distributors are hard to find and you typically need to give big discounts, of up to 30% to 40%.
FlattenX connects small businesses (Brands) with trustworthy individuals (Flatteners) in each country to stock and ship products locally.
Brands can can accept international orders on your own website or e-commerce marketplaces and keep a good margin without worrying about international shipping.
To see how FlattenX could save you global shipping costs and time, use the FlattenX calculator below.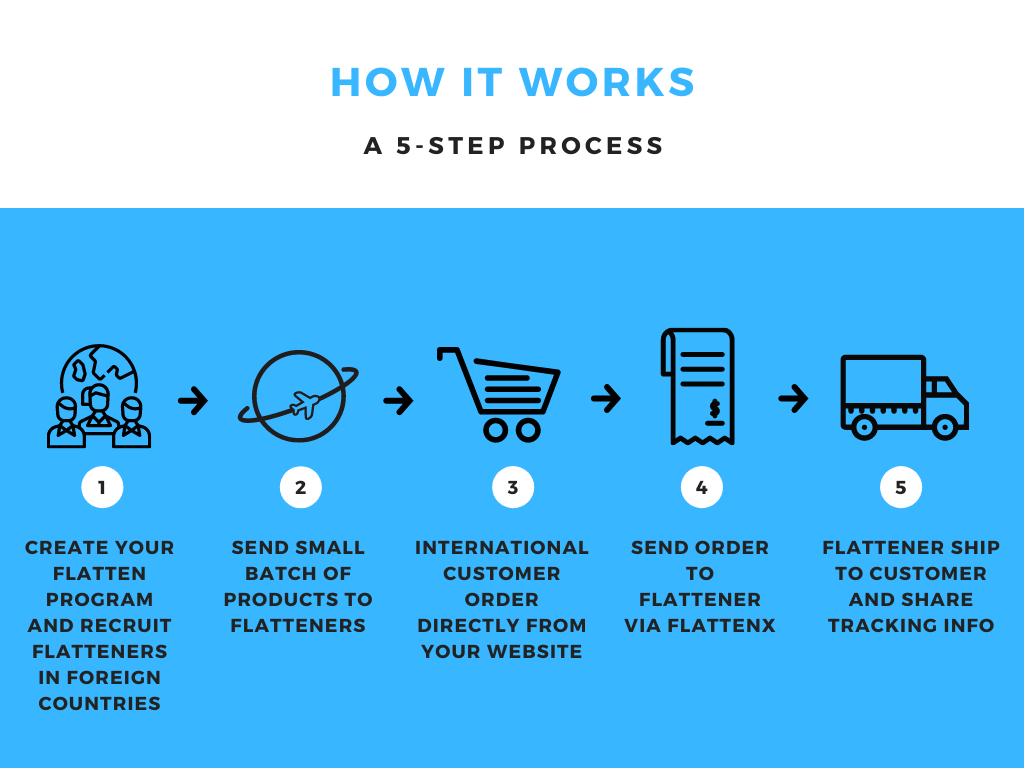 ---